Passive House is the most comfortable, economical and energy efficient building standard in the world. It aims to reduce energy in buildings by up to 90% while providing superior comfort and indoor environmental quality. It successfully insulates owners from ongoing utility costs with measurable performance.
When combined with renewable energy systems such as solar photovoltaic or solar thermal, Passive House puts true zero energy buildings and carbon neutrality within reach, making it the leapfrog approach.
The name Passive House is derived from the German term "Passivhaus", which describes a building that is predominantly heated by "passive" means, such as passive solar, or internal heat gains, versus a "conventional" building, which is typically heated by large, "active" mechanical systems.
The basic concept revolves around 5 principles as illustrated by the graphic from the Passive House Institute.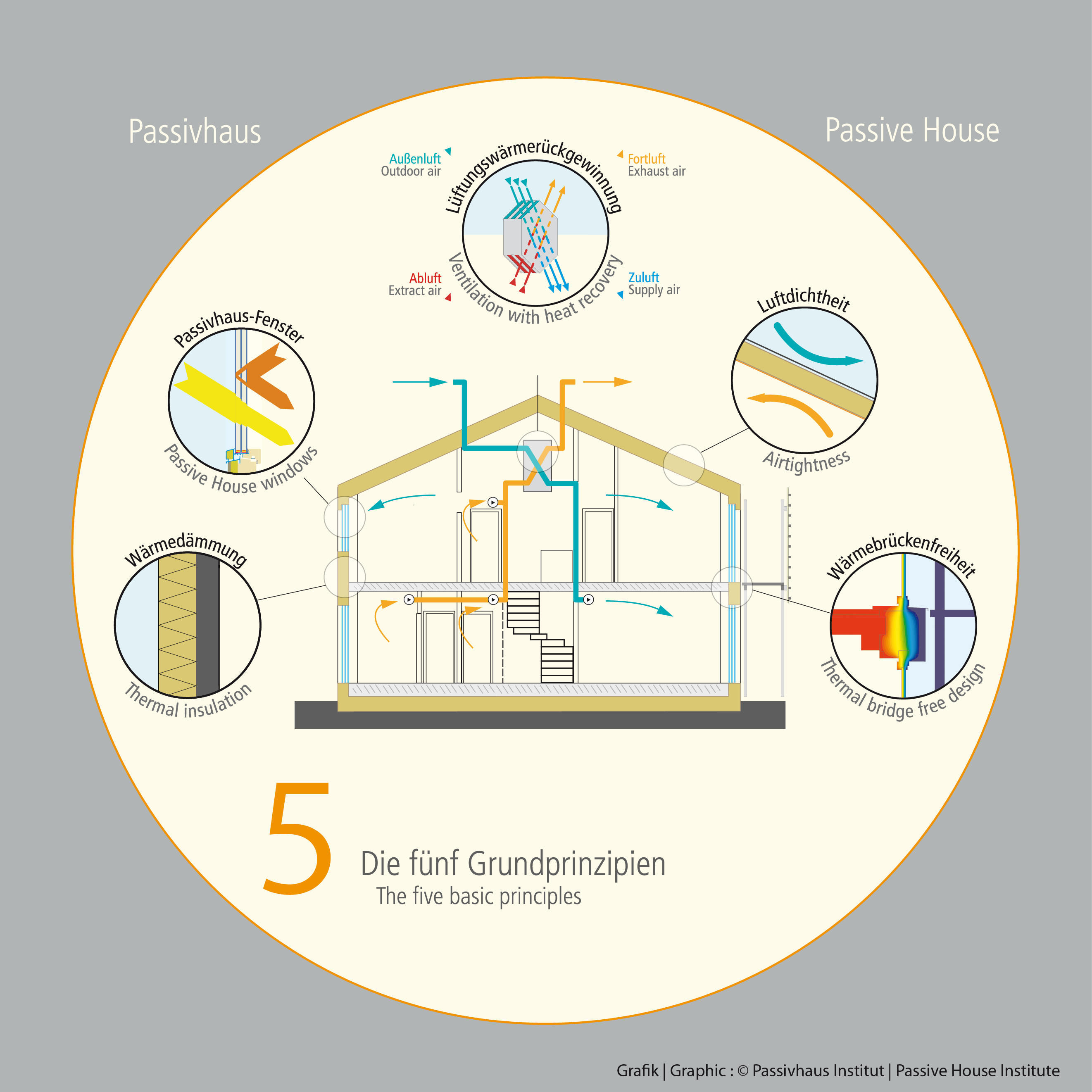 Some of the first Passive House projects in North America can be found in Minnesota and the Midwest.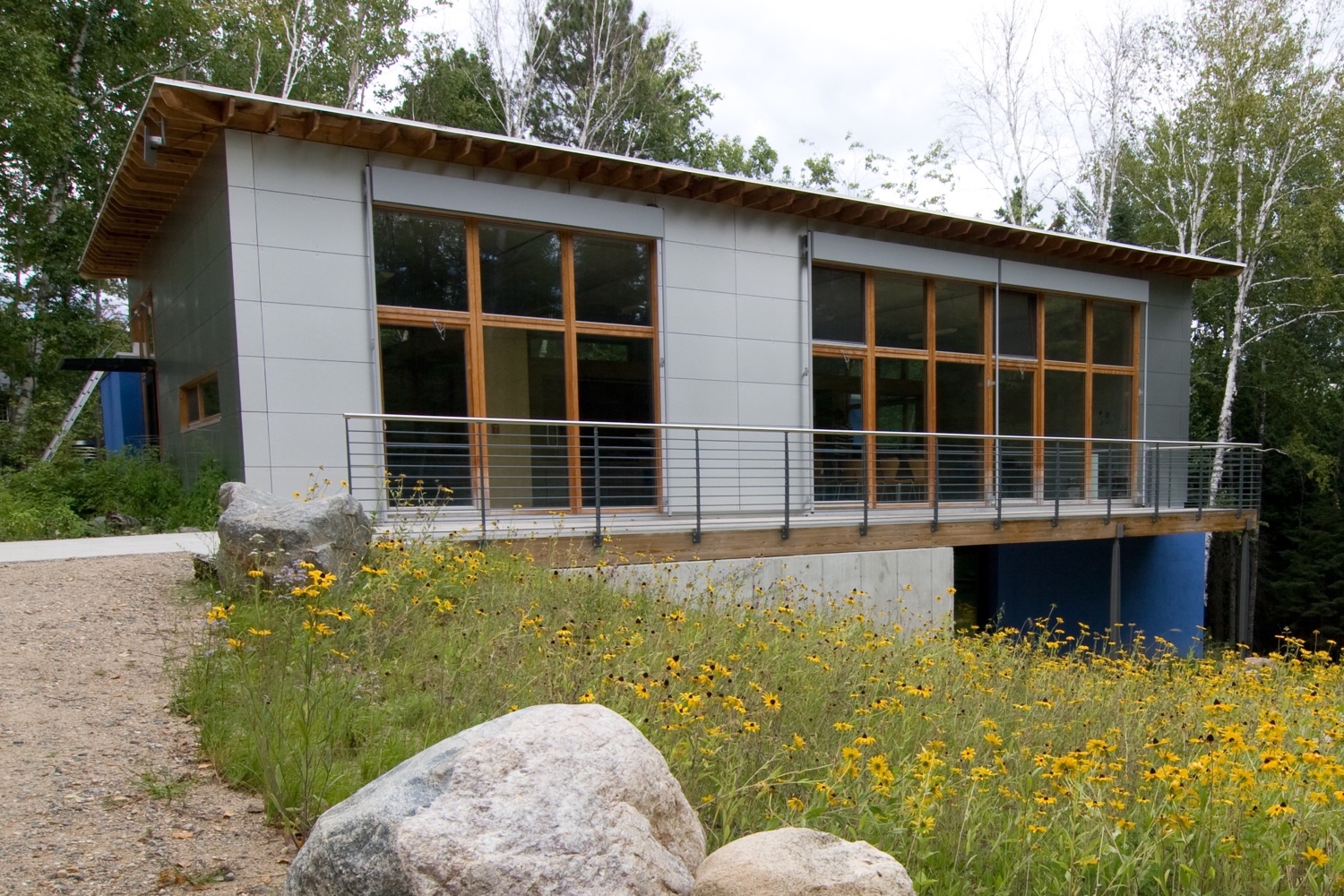 The first certified Passive House in North America: Waldsee BioHaus by Intep.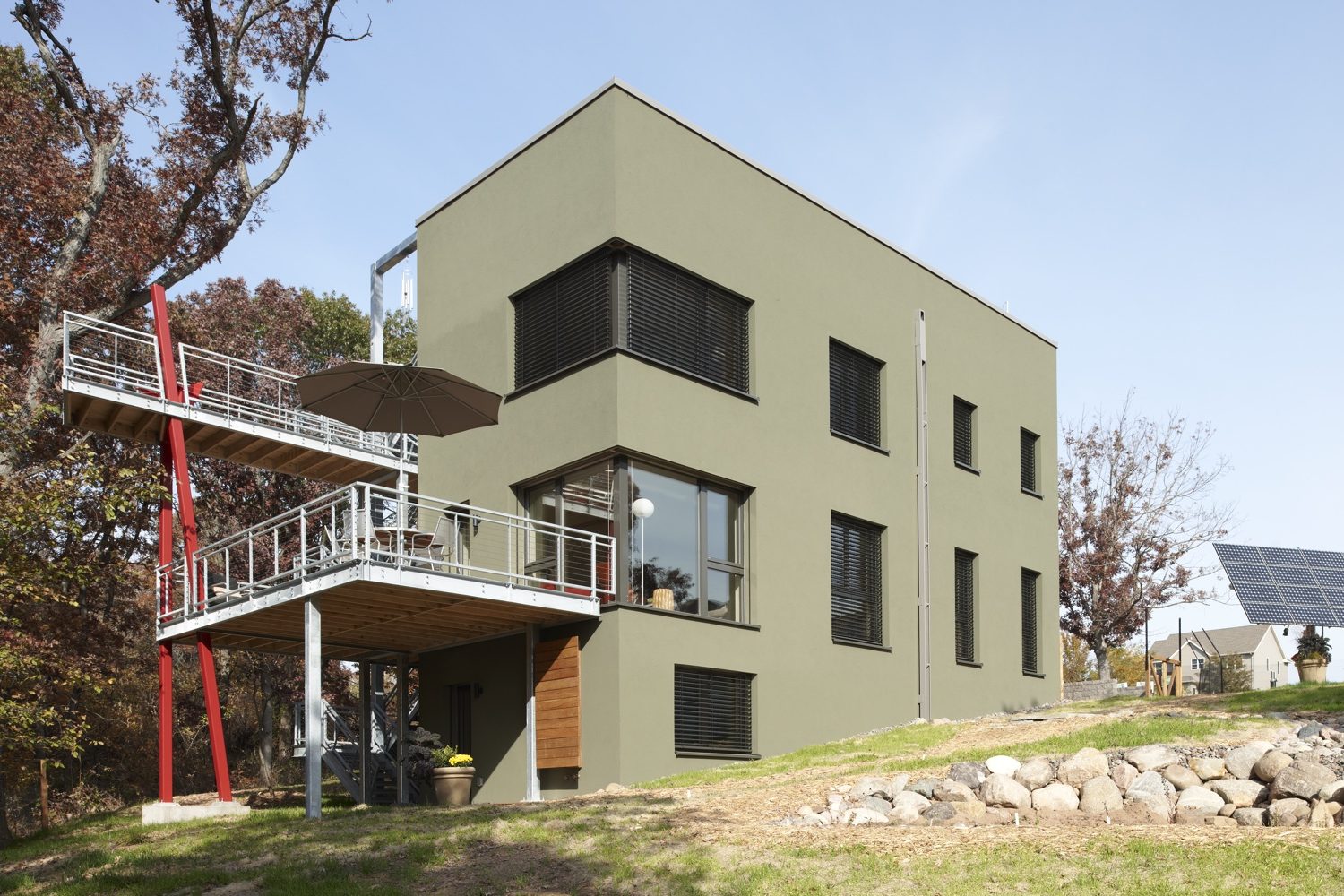 The first certified Passive House in Wisconsin: Passive House in the Woods by TE Studio.
The first certified Passive House Plus in Minnesota: Lexington Pkwy Passive House by TE Studio.
The first certified Passive House Plus in Minneapolis: Good Energy Haus by TE Studio.
---
The Road to a Sustainable Future
Energy Conservation First
Heating a building by passive means is made possible by a pragmatic "energy conservation first" approach. The basic idea is to radically minimize heat loss through effective heat retention (insulation), and maximize free, passive solar and internal heat gains. In our local very cold climate, the sun can provide up to 50%, or more of the energy needed to heat a Passive House. Internal heat gains provide an additional 15%, making a traditional heating system with furnace or boiler obsolete.
Gas Mileage for Buildings
The Passive House building energy standard introduces a gas mileage for buildings. It is measured in kWh per square meter and year globally, and kBtu per square foot and year in the U.S. The limit for heating and cooling energy is 15 kWh , or 4.75 kBtu—a reduction of up to 90% over conventional buildings. Source energy accounted for at the utility company is limited to 120 kWh per square meter and year, or 38 kBtu per square foot and year. This represents on average an 80% reduction.
For its leapfrog approach to building and outstanding performance, the European Union is now implementing Passive House performance as code for its member countries.
Predictable Performance
Designs are modeled with a scientific energy modeling software called the "Passive House Planning Package", and field-tested for various parameters during and after construction. Design and field testing are submitted to a Passive House certifier for review and building certification. Using the PHPP enables us to deliver predictable performance to our clients, which clearly sets us apart from the competition.
---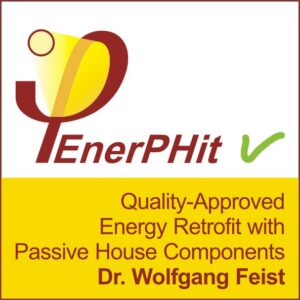 EnerPHit for Existing Buildings
A comprehensive retrofit project aims to provide you with lower utility bills, a significantly reduced energy footprint, much more comfort, better indoor environmental quality, more durability and less maintenance in a functional and beautiful environment.
An EnerPHit building is typically about 5 times more energy efficient than a conventionally built new home. Because the standard targets the existing housing stock, it's entirely possible that a remodeled home will perform at 10 times its previous efficiency. EnerPHit is the official retrofit standard introduced by the Passive House Institute.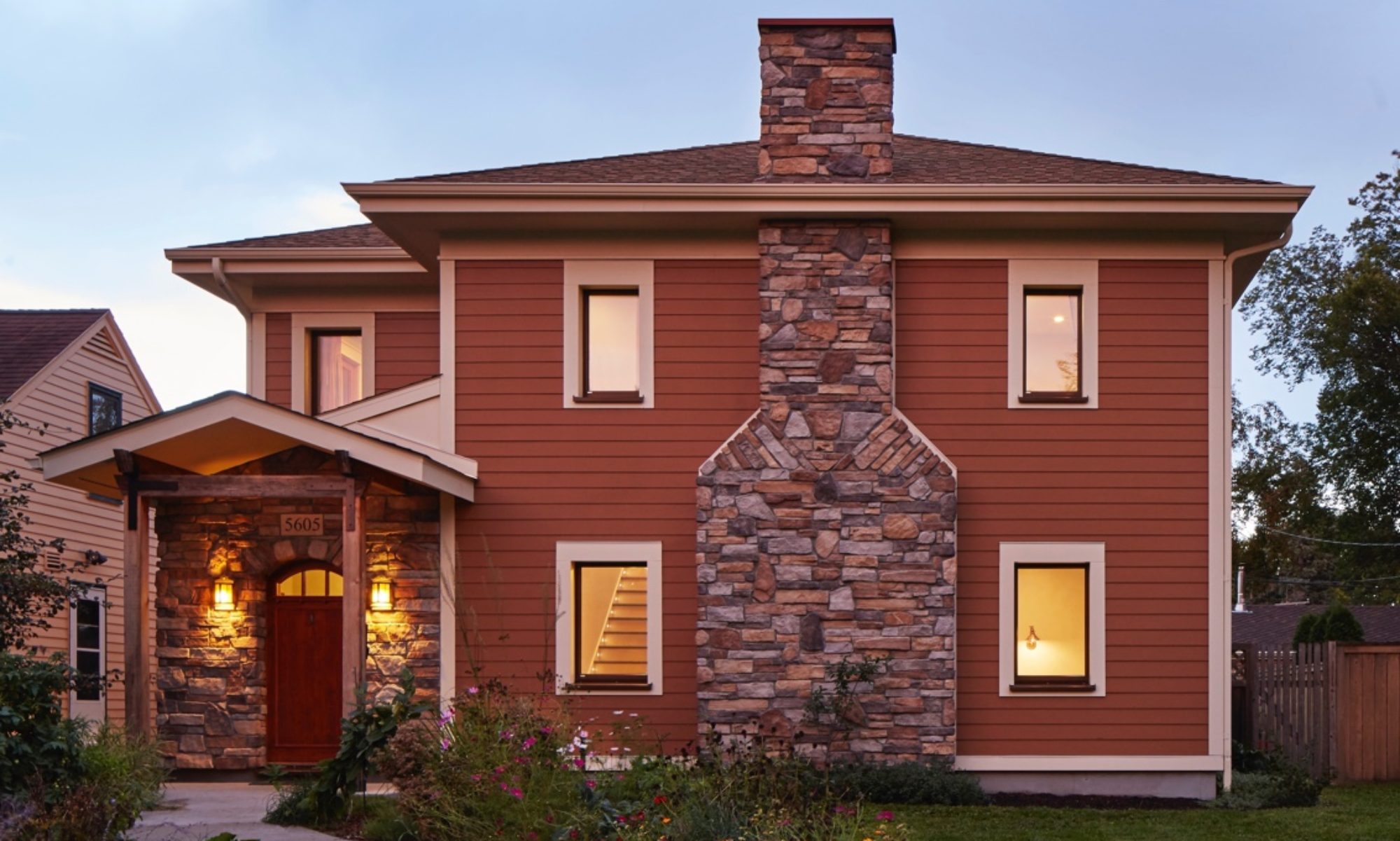 First certified cold climate EnerPHit in the U.S.: MinnePHit House by TE Studio.
---

Certified Passive House Designers, Consultants and Tradespeople
The Passive House Standard is the most rigorous building energy standard in the world. Consultants, projects or building components that have obtained the right to carry the logo have committed themselves to design excellence and the Passive House energy performance criteria.
---

Passive House Explained in 90 Seconds from Hans-Jörn Eich on Vimeo.
---
Learn more about Passive House
View online presentations
---
Official Passive House Websites
Passiv Haus Institut (PHI)
International Passive House Association (iPHA)
Passive House Network (PHN)
View the "Active for more comfort" Passive House brochure